VCU Department of Radiology Residents and Fellows
We are dedicated to developing advanced residency and fellowship programs
Current residents and fellows represent top graduates in their medical programs. We welcome the opportunity to train and challenge the next generation of radiologists.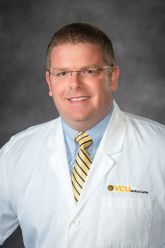 J. Britt Groseclose, M.D.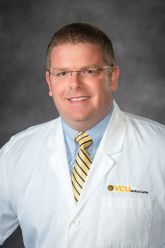 J. Britt Groseclose, M.D.
Radiology
D.O. – Edward Via Virginia College of Osteopathic Medicine
Internship - Transitional Year at Riverside Regional Medical Center
Fellowship - Vascular and Interventional Radiology Fellowship - VCU Health System

Perry Myrick, M.D.
Radiology
M.D. – St. George's University School of Medicine
Internship - Transitional year at Bassett Medical Center
Fellowship - Musculoskeletal Fellowship - VCU Health System