Safety First, Every Day
The VCU Department of Radiology is a leader in medical imaging safety and compliance, and its Clinical Radiation Safety Office has a strong and comprehensive safety program unmatched anywhere in the area.
Overview
A Leader in Clinical Radiation Safety and Medical Imaging Safety and Compliance
The VCU Department of Radiology places a strong emphasis not only on quality and expertise of medical imaging services, but also on safety, including radiation safety. The Department has become a leader in medical imaging safety with a comprehensive program unmatched anywhere in the area. We are one of the few in the United States to have an expert team entirely dedicated to medical imaging safety in CT, fluoroscopy, MRI, nuclear medicine, ultrasound and x-ray. The commitment to definitive processes and clear protocols allows us to produce quality images while minimizing the risk of exposure to both staff and patients from medical imaging procedures.
Medical imaging provides early and accurate diagnosis of disease, improved treatment planning, and image-guided therapies that help save lives every day. Conventional x-rays, CT, fluoroscopy, mammography and nuclear medicine are examples of studies which involve the use of ionizing radiation. Ultrasound and MRI do not involve the use of ionizing radiation. For these reasons, medical imaging safety plays a major role in education, research and patient care.
The VCU Department of Radiology safety program includes:
On-site medical radiation physicists regularly monitor and maintain the equipment to ensure the radiation delivered is accurate and compliant with our guidelines of using the lowest allowable dosing protocols. This level of accountability safeguards patient and user safety.
Full accreditation of all services and equipment by the American College of Radiology (ACR), which signifies our department has undergone a rigorous review process to meet nationally-accepted standards. This demonstrates that our faculty and staff are well-qualified to perform and interpret medical images and to conduct image-guided therapeutic interventions. In addition, all equipment and imaging techniques meet or exceed nationally-accepted quality assurance and safety guidelines.
Utilization of low-dose CT techniques uses the minimum amount of radiation necessary to obtain a quality diagnostic study. Equipment is state-of-the-art and utilizes the latest dosing protocols to help reduce radiation exposure. We are dedicated to performing studies only on the indicated area while also conducting the scan right the first time to limit the amount of radiation exposure. Our comprehensive program includes continuous monitoring, maintenance and calibration of equipment by on-site diagnostic medical radiation physicists.
"Image Gently" techniques for pediatric patients is an Alliance for Radiation Safety in Pediatric Imaging initiative, which promotes special safety precautions for children receiving radiological services. As a participant in this initiative, our pediatric radiologists oversee procedures to ensure we use the lowest amount of radiation for adequate image resolution of an indicated area.
Faculty
Clinical Radiation Safety Office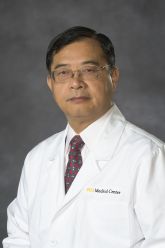 Pei-Jan Paul Lin, Ph.D.
Professor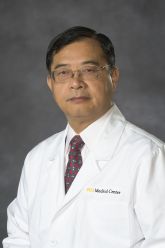 Pei-Jan Paul Lin, Ph.D.
Professor
Radiology
Professor
Chair, Division of Diagnostic Medical Physics
Chief Medical Physicist, VCU Health

Phone: (804) 828-3497
Fax: 804-828-6577
Email: pei-jan.lin@vcuhealth.org
Address/Location:
North Hospital, Room N7-074B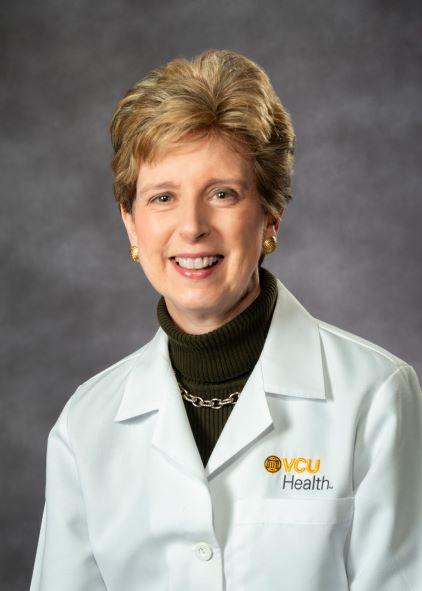 Ann S. Fulcher, M.D., F.A.C.R.
Professor and Chair, Department of Radiology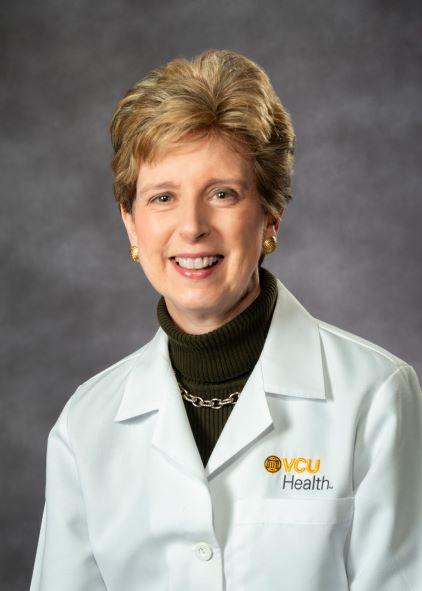 Ann S. Fulcher, M.D., F.A.C.R.
Professor and Chair, Department of Radiology
Radiology
Professor (Tenured) and Chair, Department of Radiology
Director, Abdominal Imaging
Director, Enterprise Wide Radiation Safety Initiative
Phone: (804) 828-6600
Fax: (804) 828-6129
Email: ann.fulcher@vcuhealth.org
Address/Location:
West Hospital, Room 2-013