Overview
Pediatric imaging is a subspecialty of radiology that provides a full range of imaging services for infants and children of all ages (up to age 18), including newborns. Imaging of the In utero developing fetus in pregnant women is also a part of this specialty. Our highly trained radiologists, using the latest in dedicated pediatric imaging equipment (MRI, CT, ultrasound, fluoroscopy) provide expertise in pediatric diagnosis and image-guided treatment.
Our pediatric radiologists are highly trained subspecialists who have completed additional years of training in pediatric radiology and pediatric neuroradiology after completing radiology residency. They received their fellowship training from some of the most highly respected programs in the country including Boston Children's Hospital, the Children's Hospital of Philadelphia (CHOP) and St. Christopher's Children's Hospital, Philadelphia.
Pediatric imaging specialists perform patient studies at the VCU Health System, including various outpatient locations and the Children's Hospital of Richmond (CHoR).
The latest equipment and technology provide non-invasive imaging studies and image-guided procedures, including:
CT scan

Uses low-dose radiation to create image "slices" of solid organs and systems

MRI

Uses a strong magnetic field to create images of the body, and is best for seeing inside of soft organs

Fluoroscopy

Allows for live vision inside the body, and is often used during medical procedures

Sonography (Ultrasound)

Uses sound waves to capture real-time images and structures of internal organs
Pediatric Imaging Safety
Some pediatric imaging studies, including CT scans and fluoroscopy require the use of radiation. We incorporate and use the American College of Radiology (ACR) sanctioned "Image Gently" principles of using every possible means to decrease the level of radiation exposure in children from these studies. We use child-specific imaging protocols and use specialized imaging software to minimize radiation doses while enhancing image quality. We regularly monitor our pediatric CT radiation doses and report to the ACR for quality assurance. Our radiation doses are at the lower-end of reporting hospitals and similar to other larger, free-standing children's hospitals.
Learn More About Our Safety Office
Jacqueline Urbine, M.D.
Associate Professor
Jacqueline Urbine, M.D.
Associate Professor
Radiology
Associate Professor,
Director, Pediatric Imaging
Email: jacqueline.urbine@vcuhealth.org
Address/Location:
Children's Hospital of Richmond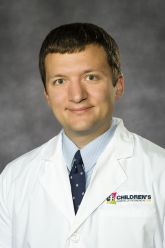 Gregory Vorona, M.D.
Assistant Professor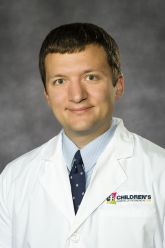 Gregory Vorona, M.D.
Assistant Professor
Radiology
Phone: (804) 828-9842
Email: gregory.vorona@vcuhealth.org
Address/Location:
Children's Hospital of Richmond