VCU Radiology Receives Exceptional Safety Culture 2021 AHRQ Survey Results
VCU Health assessed the culture of safety at the health system using the Agency for Healthcare Research and Quality (AHRQ) Safety Culture Survey in July 2021. The anonymous survey ranked individual physician units in 10 categories to derive an overall safety score:
The results show the VCU Department of Radiology physicians, including attendings and residents, outperformed in all 10 categories compared to the 2021 AHRQ Database of 172 participating hospitals (87,856 respondents) and VCU Health physicians overall rankings. Radiology physicians also surpassed the national average of teaching hospitals in all 10 categories. Teaching hospitals made up 41% of the participating hospitals.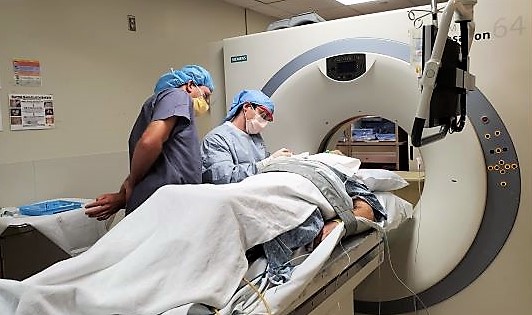 The radiology physicians earned an overall safety score of 80 percent with the highest scores in Teamwork, scoring 95 percent, and Communication Openness, scoring 89 percent. The VCU Department of Radiology physicians were in the 90th percentile in 5 categories: Teamwork, Staffing and Work Pace, Organizational Leadership/Continuous Improvement, Responses to Error, and Communication Openness.
The Department's leadership attributes the high rankings to a supportive, proactive environment where physicians and staff focus on continuous improvement and problem solving. Radiology physicians are proud of the rankings and will continue efforts to improve reporting and communications while monitoring work pace and making staffing recommendations. The VCU Department of Radiology looks forward to developing new action plans that advance the VCU Health patient safety initiative.
The Agency for Healthcare Research and Quality's (AHRQ) is a federal agency charged with improving the safety and quality of the U.S. health care system. The agency's mission, as stated on the AHRQ website, "is to produce evidence to make health care safer, higher quality, more accessible, equitable, and affordable, and to work within the U.S. Department of Health and Human Services and with other partners to make sure that the evidence is understood and used."
Dr. Mark S. Parker receives Distinguished Educator Award from American Roentgen Ray Society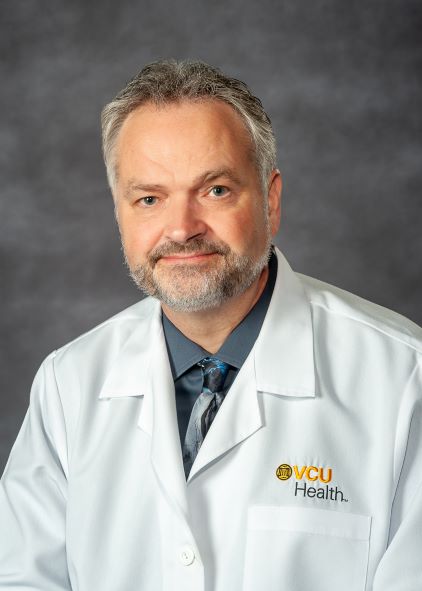 Mark S. Parker, M.D., FACR is this year's recipient of the Distinguished Educator Award from the American Roentgen Ray Society (ARRS). The award is designed to celebrate and honor inspirational educators in the field of radiology with a track record of improving the society's educational program through innovative educational activities that result in improved participant competence and performance which ultimately leads to improved patient outcomes, the award goes to a single physician each year.
Ann S. Fulcher, M.D., Chair VCU Department of Radiology, expresses excitement that, "Dr. Parker's talents and contributions have been recognized on the national level by one of Radiology's premier societies."
Dr. Mark Parker is well-known throughout VCU as a dedicated educator of medical students, residents, fellows, and colleagues. As a Cardiothoracic Radiologist, Parker established the VCU Lung Cancer Screening Program. He also contributes to the evolving information related to COVID-19 by serving as the ARRS Course Director for the Virtual COVID-19 Symposium, which is attended by radiologists worldwide.