Profile of Robert V. Bulas, M.D.,
From Radiology to Reunions, Building a Meaningful Life through Relationships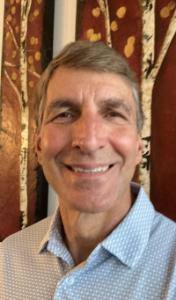 Robert Bulas, M.D., H'93, had a childhood interest in becoming a doctor and after graduating with a Bachelor of Science from The Ohio State University he remained at the University and earned his Doctor of Medicine. His exceptional career demonstrates the importance of having exceptional teachers and knowledgeable mentors who listen.

Initially, Bulas considered a career in surgery; specifically orthopedic surgery or neurosurgery but with so many alternatives he found it difficult to make a decision. He reached out to a medical school mentor for guidance and his mentor suggested using his clinical rotations as an opportunity to identify a career fit. During each rotation, Bulas pictured himself doing that specialty for twenty or more years. He asked himself, "Is there enough here to keep me challenged and interested for my entire career?" He eventually rotated through radiology and he found his fit.

"Radiology covers ten medical disciplines and there are opportunities to perform different procedures and imaging. The technology is so vast and ever-changing that I couldn't see myself ever getting bored. So that was it, I decided to go into radiology."

With his decision made, Bulas looked at several radiology residency programs and once again leaned on a trusted mentor, a pulmonologist who completed his primary care training at VCU, for advice. His mentor advocated for a resident-driven program as opposed to a fellow-driven program. He explained to Bulas that he would gain hands-on experience, have more responsibilities, and eventually take on an independent role in patient care.

Bulas says, "I looked carefully at the few resident-driven training programs that existed at that time. VCU was one of them and after the interviews, I felt that VCU was the program for me." He liked that the VCU Radiology residency program gave residents significant exposure to a large and diverse case volume for hands-on training. "I ended up ranking VCU as my number one choice when I went to the match," says Bulas.
"The more exposure a radiology resident has to different procedures and technology the better the radiologist."

As a radiology resident at VCU, Bulas began to focus on neuroradiology. He credits two mentors at VCU, Drs. Ira Braun and Wendy Smoker, for encouraging him to pursue neuroradiology. "I had terrific neuroradiology instructors at VCU and they recommended several exceptional fellow-driven neuroradiology fellowship programs." Upon completing his radiology residency at VCU in 1993, he left Richmond, Va.to pursue a fellowship in diagnostic and interventional neuroradiology at the University of Cincinnati in his home state of Ohio.

In 1994, he completed his neuroradiology fellowship and went straight into private practice in Ohio where he spent his entire career until his recent, early retirement. The radiology practice was a large private teaching hospital and his duties included routine clinical and administrative work, teaching and clinical research.

"The greatest accomplishment of my career was the breaking down of traditional turf battle barriers between Radiology and Vascular Surgery and Cardiology in my hospitals, leading to the development of a Multidisciplinary Carotid Intervention Team, among other cooperative efforts. Many benefitted from the collaborations, especially the patients."

Bulas was also a local principal investigator and proceduralist in several national and international trials in carotid arterial intervention for stroke prevention.
(Above hero image features the VCU Radiology Residency Class of 1993 Bert Parker, Rick Rizzo, Ken Brinn, Robert Bulas, John Goodwin, and Mark Benson. Portrait image features Dr. Robert Bulas. Photos courtesy: Robert Bulas, MD. )
VCU Radiology's Game-Changing Experience
"The faculty at VCU cared about me and the quality of my work. Drs. Mary Ann Turner and [William] Buck Brewer were exceptional teachers and even better professional role models. They taught me to perform at a high level of accuracy and efficiency while also being patient-focused. They taught me how to practice radiology as a consummate professional."

The VCU Department of Radiology provided Bulas with the skills needed to achieve his career goals in radiology. Bulas further says, "The residency program's structure helped me develop confidence in my skills, and I feel that I left VCU with a unique competitive advantage throughout my career. Both the staff and my fellow trainees in my fellowship program were amazed by the amount of hands-on experience that I had received at VCU. I will forever be grateful to my VCU mentors for that."
The King of Reunions Comes Back to Richmond
October 2023, radiology residents from classes 1990-1996 return to Richmond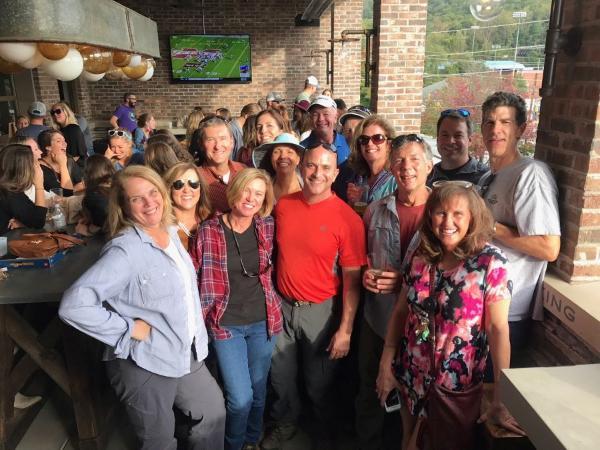 "We found reasons to laugh together even during our toughest times, so my best memories are all about those times with those people. But, I truly believe that it's very easy particularly in medicine to kind of find yourself in a silo forgetting about how you got there and who you met along that way."

Bulas fondly remembers his peers for their intelligence and work ethic and, above all, their sense of humor. Those times mean a lot to Bulas and, over the years, he's realized the importance of creating opportunities to reconnect with people and he stays in touch with colleagues from medical school, and his residency and fellowship programs.

A guru of reunion planning, Bulas handles every detail from cultivating interest, sending invitations, and scheduling activities and special events. He is currently working on his second VCU Radiology Residency Reunion this October in Richmond, Virginia. This reunion is for the 1990-1996 classes and it celebrates the 30th anniversary of his 1993 residency class.

The first reunion was in 2017 in Asheville, North Carolina and that reunion took two years of planning, hundreds of emails, multiple phone calls and several handwritten letters. Bulas' effort was worthwhile because everyone had a wonderful experience and classmates valued reconnecting with each other. It also laid the groundwork for this year's reunion.
For this year's VCU Radiology Reunion, Bulas chose Richmond because "I wanted to bring people back to Richmond and the Department of Radiology." Those who attended the Ashville reunion are enthusiastic about this year's celebration. Seventy VCU radiology alumni and staff from the 1990-1996 classes are confirmed to attend and Bulas has several events, dinners and activities planned, including a tour of the VCU Department of Radiology, with plenty of time to network and meet current faculty and residents.

The reunion will be a true fête to remember with alumni coming from across the country, from California to Florida. Bulas adds, "The group will both rekindle great friendships and celebrate VCU's past and current leadership and tradition of excellence in the field of radiology."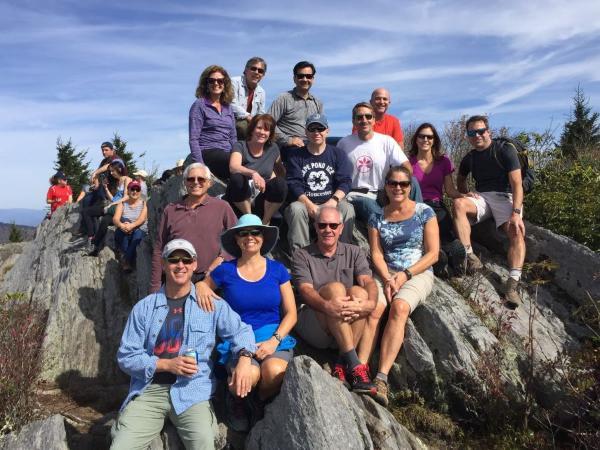 (Above images features the group of VCU Radiology Residency program alumni who attended the reunion held in North Carolina for the classes of 1990-1996. Photos courtesy: Robert Bulas, MD.)
Retired Radiologist Makes the World a Better Place
"I had a fantastic and full career and there's nothing that I didn't accomplish that I wanted to accomplish."

Bulas retired early due to health-related reasons, and since then, he has devoted more time to medical volunteering. Utilizing his clinical skills where they are most needed, he has worked with indigenous populations in Central America and, during the Covid-19 pandemic, he volunteered as a physician consultant and vaccine clinic administrator in Columbus, Ohio.

"If you're willing to put yourself out there and do the work, you can help keep a community healthy,"

Bulas is also a lifelong skier and ski patroller and many years ago he began teaching medical ski patrollers. Teaching ski patrol allows him to combine his love of being outdoors and skiing with medicine and teaching. Bulas says, "I've done this for quite a while and I enjoy it—being outside and helping people."
From One Radiologist to Future Radiologists
Bulas borrows from his past to advise medical students, telling them to look for resident-driven programs where they will receive hands-on training from dedicated teaching faculty. He also encourages learners to take a practical approach to their educational and career paths, and to reach out to role models and mentors for guidance.

"Medical students with an interest in radiology will find it a fascinating specialty because radiologists play an integral role in patient care and technology is continually evolving and improving. In the age of artificial intelligence, I still believe that Radiology is a terrific field for today's physicians. New technology, including AI, will empower radiologists and allow us to improve efficiency while further optimizing patient care."
Feedback and Comments Welcome
Contact raddept@vcu.edu with feedback or to be featured in the VCU Department of Radiology Alumni Insights newsletter.
The VCU Department of Radiology assumes no liability or responsibility for incorrect or incomplete information. ©2023 VCU Department of Radiology. All rights reserved. Any form of reproduction of content is strictly prohibited.