Overview
The VCU Department of Radiology residency program ensures that our residents receive the most outstanding training available. Our residency program with its strong clinical training and nurturing academic medical environment develops exceptional radiologists.
The fundamental goal of our residency program is for residents to be proficient in all areas of diagnostic radiology at the completion of their training. Our expectations are for residents to develop an acceptable level of clinical maturity, judgment and technical skill to independently practice radiology.
As part of the residency program, students have the opportunity to work with patients at VCU Medical Center – one of the largest and most sophisticated medical university complexes in the United States – and the Hunter Holmes McGuire Veterans Affairs Medical Center, one of the VA's flagship hospitals. Residents also work with patients at several VCU Health facilities:
The VCU Department of Radiology residency program continues to attract residents who graduate at the top of their medical school classes and are recruited to competitive fellowships and medical practices upon completion of their residency.
VCU Radiology Residency Program Experience Video
Our residents and program directors discuss the VCU Radiology Residency Program, including the diagnostic radiology and interventional radiology learning opportunities. Run time for the video is approximately 6 minutes.
Watch Video
The radiology residency program provides thorough and intense training in all subspecialties and advanced subspecialties of diagnostic radiology, including:
Subspecialty Training
Angiography and Interventional Radiology

Neuroradiology

Gastrointestinal Radiology

Genitourinary Radiology

Computed Tomography

Nuclear Medicine

Pediatric Imaging

Breast Imaging

Ultrasound

Cardiovascular and Thoracic Imaging

Musculoskeletal Imaging

Magnetic Resonance Imaging
Advanced Subspecialty Training
Cardiothoracic Imaging

Non-Vascular Interventional Radiology

Musculoskeletal (MSK) Ultrasound

Uterine Fibroid Embolization
Our Expectations
During the four-year program, residents are expected to grasp the basics of each subspecialty and integrate the multiple imaging disciplines early in their experience.
The diagnostic radiology residency program is fully accredited by the Accreditation Council for Graduate Medical Education and the American Board of Radiology. Our program consists of four years of diagnostic radiology, beginning at the postgraduate year two, PGY-2 (R1), level, and is designed to involve residents directly in image production, interpretation and patient care from the beginning of their training.
Successful completion of the training program qualifies graduates to sit for the American Board of Radiology specialty examination. Residents will also be prepared for full-time academic or private careers in diagnostic radiology.
Clinical Experience
Radiology residents work closely with each other and with radiology faculty and fellows, forming a close-knit team. Our caseload is large and residents participate in a variety of procedures. They share interesting cases with each other and develop a high degree of confidence and skills as they progress through the program. Medical students also rotate through our department, offering residents teaching opportunities.
Second-year residents begin taking night call blocks to handle plain film, and head and cervical spine computed tomography (c-spine CT) responsibilities while upper level residents on the call blocks with them handle all other computed tomography, magnetic resonance, interventional procedures and ultrasound examinations.
Call blocks at the Hunter Holmes McGuire VA Medical Center in Richmond, Virginia provide additional confidence and experience as residents transition to upper level calls.
Program Objectives
Educate residents in providing optimal care in a patient-centered environment.
Train residents in all radiology subspecialties.
Educate residents in obtaining top quality imaging, creating outstanding reports, and performing high level procedures.
Participate in advancing medical education and research.
Rotations
Monthly rotations through the subspecialties of radiology.
Each year of the residency there are monthly rotations through the subspecialties of radiology. Rotations early in the training program help our residents acquire basic knowledge while subsequent rotations increase their expertise and responsibilities. All cases are reviewed with a faculty member and every case has the potential to be a teaching case.
All residents are required to be currently certified in advanced cardiac life support (ACLS), and this course is provided by VCU Health.
During the first year of training, residents learn basic radiologic disciplines, develop interpretation skills for clinical imaging and non-imaging studies, and gain experience in performing procedures and therapy with constant daily supervision by attending physicians.
Preparation for call begins with interpreting radiographs on Saturday and Sunday mornings with direct faculty supervision. Residents rotate for one month through each of the core subspecialty at the VCU Medical Center. An attending faculty member is present and available at all times during the workday.
Rotations include body computed tomography, breast imaging, chest, emergency, gastrointestinal, fluoroscopy, musculoskeletal, neuroradiology, nuclear medicine, pediatrics and ultrasound.
During the second year of training residents refine interpretation skills for imaging and non-imaging studies, and develop expertise in performing procedures and therapy. Resident independence steadily evolves during this year.
The American College of Radiology in-training examination is given each January to second-year residents
Second and third year residents spend approximately 60 percent of their time at the VCU Medical Center and 40 percent at the Hunter Holmes McGuire VA Medical Center. Rotations at the VA include vascular interventional, gastrointestinal, fluoroscopy, ultrasound, neuroradiology, body computed tomography and evening call. Residents have varied schedules and spend a significant amount of time on the vascular interventional service at VCU Health.
The first 3 years of the residency program, sectional rotations repeat with increased graded responsibility for patient care examinations and procedures, as well as running radiological services, protocoling, and scheduling of patients. After 35 months of diagnostic radiology training residents take the American Board of Radiology (ABR) Core Exam.
Third-year residents spend four weeks at the Armed Forces Institute of Pathology in Washington, D.C.
Fourth-year residents enjoy a significant reduction in call responsibilities, with the majority consisting of backup weekend call for the in-house residents. Residents also have the opportunity to design their own mini fellowship.
On average, each resident has 6 or 7 two-week blocks of night call during their residency training.
Graduate Medical Education Resources
Visit the VCU School of Medicine Graduate Medical Education Applicant Resources website for salary, contract, benefits and policies.
Highlighted program-specific benefits include protected daily teaching, board preparation, grand rounds, meeting attendance and journal club, as well as orientation, moonlighting policies, lead radiation protection apparel and electronic radiology resources. There is also financial support for housing, meetings and American Institute for Radiologic Pathology (AIRP) fees.
Graduate Medical Education Applicant Resources
How to Apply
All applicants must have a minimum of three months of U.S. or Canadian direct patient care activity. Non-clinical graduate work in the U.S. or Canada does not meet the requirement. For U.S. and Canadian medical students, clinical rotations during medical or dental school will meet this requirement. Externships of direct patient care will meet the three-month requirement, however observerships and research fellowships do not qualify. Please note that observerships and externships are not available in the VCU Department of Radiology.
For more information related to the complete resident eligibility and selection policies, please visit Graduate Medical Education Applicant Resources for residents and fellows.
Application Materials
Completed application

Copy of medical school transcript

Personal statement

A recent headshot

Curriculum Vitae

Letter from the dean of your medical school

Three letters of recommendation from physicians who can evaluate your performance

International medical graduates must have letters of recommendation which clearly document U.S. or Canadian clinical experience

U.S. Medical Licensing Examination (USMLE) step I and II test scores

All applicants must have passed Step 1 of the USMLE prior October 15 of the application year for consideration

International Medical Graduates (IMGs) must either be enrolled in or have completed an Accreditation Council for Graduate Medical Education (ACGME) or Royal College of Physicians and Surgeons of Canada internship year

J-1 visa, if applicable

Only J-1 visas are accepted at VCU Health. All applicants must have sufficient written and spoken English language skills in order to deliver safe and effective patient care

Educational Commission for Foreign Medical Graduates (

ECFMG) certificate

Certificate must be in place at the time of application
Residency Education Program Directors
The structure and educational objectives for the radiology residency program support it's primary goal and expectations. The program design provides residents with clinical responsibilities that progressively increase throughout the training. Program directors ensure radiology residents receive outstanding training opportunities while gaining responsibility and independence.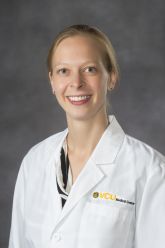 Josephina A. Vossen, M.D., Ph.D.
Associate Professor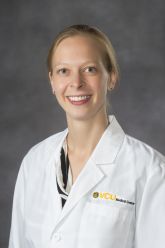 Josephina A. Vossen, M.D., Ph.D.
Associate Professor
Radiology
Associate Professor
Director, Musculoskeletal Imaging and Intervention
Director, Residency Education
Associate Director, Integrated Interventional Radiology Residency Program
Medical Director, MSK, Stony Point Radiology
Phone: (804) 628-1989
Fax: (804) 628-1132
Email: josephina.vossen@vcuhealth.org
Address/Location:
West Hospital, East Wing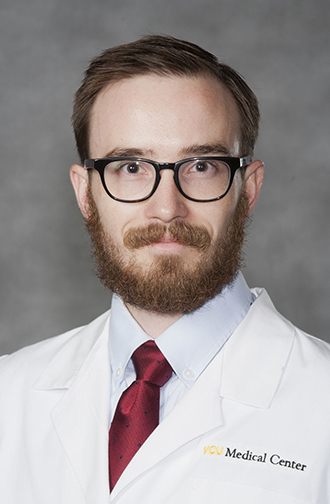 Ryan Clayton, M.D.
Assistant Professor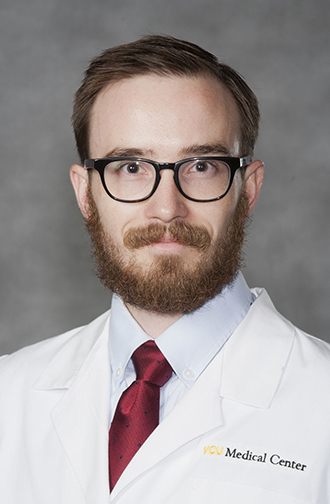 Ryan Clayton, M.D.
Assistant Professor
Radiology
Assistant Professor
Associate Director, Residency Education
Phone: (804)- 828-7975
Fax: (804)-628-1132
Email: ryan.clayton@vcuhealth.org
Address/Location:
Main Hospital, Room 3-407C
Thank you for exploring our radiology residency program. If you have any additional questions, please contact us: