Musculoskeletal Imaging and Intervention Fellowship
The Musculoskeletal (MSK) Imaging and Intervention Section of the VCU Department of Radiology specializes in all aspects and modalities related to musculoskeletal diagnostic imaging and image-guided interventions. Our six-specialty trained musculoskeletal faculty members work closely and play an integral role with orthopeadics, sports medicine, physical medicine and rehabilitation, pain management, and rheumatology.
Our training is aimed at providing diverse exposure to all aspects of musculoskeletal radiology including, but not limited to, interpretation of plain film, CT, MRI and ultrasound imaging exams, as well as a variety of procedures including fluoroscopy, CT, and ultrasound-guided joint, soft tissue, and spine interventions.
Musculoskeletal Imaging and Intervention Faculty
VCU Health is the only comprehensive Level I Trauma Center in the city of Richmond and surrounding region verified in adult, pediatric, and burn trauma care. We also have a robust orthopeadic department with over 48 practicing orthopeadic surgeons, and work closely with physical medicine and rehabilitation (PM&R), rheumatology, pain management, and sports medicine specialties.
We have a high daily volume of MSK CT, MRI and ultrasound exams. Over 66,000 imaging examinations were performed annually in 2022, with approximately 7,700 MRIs, 2,800 CTs (including CT-guided procedures), 750 ultrasounds (including ultrasound procedures), 52,000 musculoskeletal plain films, and 2,400 fluoroscopic-guided joint and spine procedures.
Our MSK fellows are immersed in clinical activities at VCU Health's Main Hospital in downtown Richmond and two Short Pump and Stony Point outpatient imaging centers. Major and minor procedures include, but are not limited to, imaging-guided bone and soft tissue biopsies, tumor ablations, joint injections, aspirations, arthrograms, and spine epidural injections, foraminal injections, facet injections. All procedures are performed under the guidance of MSK-trained faculty and our expert mid-level staff, with the goal of developing independence and confidence in the planning and performing of procedures independently over the year.
Our diverse spectrum of pathology and strong associated clinical departments offer our fellows the ability to focus on cross-sectional imaging with a high daily volume of MSK CT, MRI and ultrasound. Additionally, our flexibility allows fellows to adjust their elective time and daily MSK focus as their learning objectives and career goals evolve.
A total of 2-3 fellowship spots are available per year.
Locations
Fellows rotate through three locations.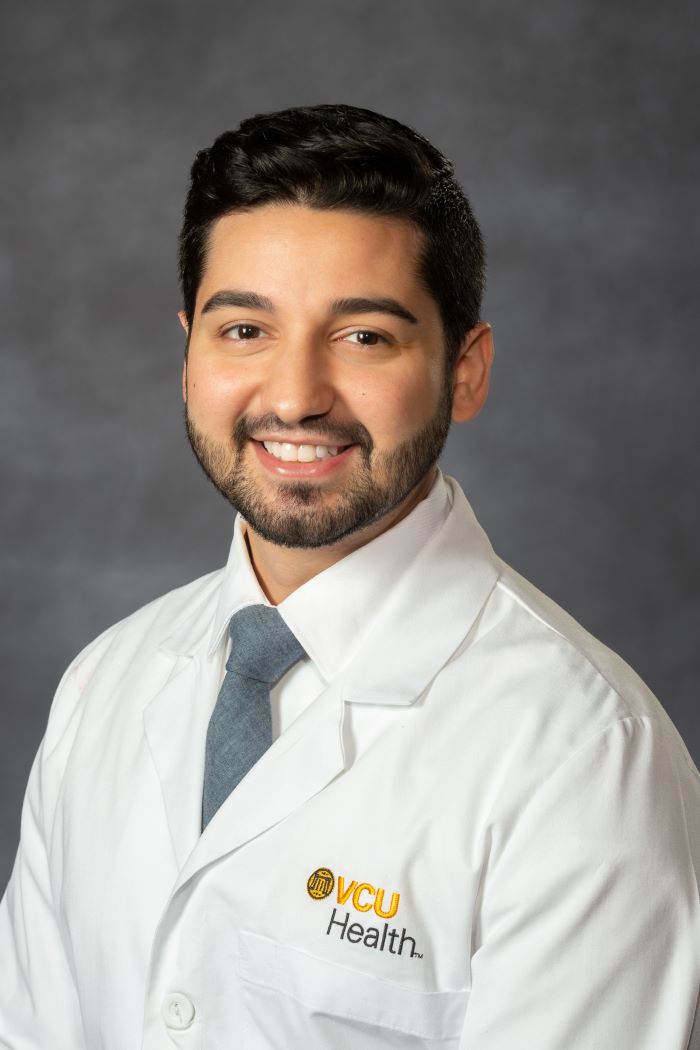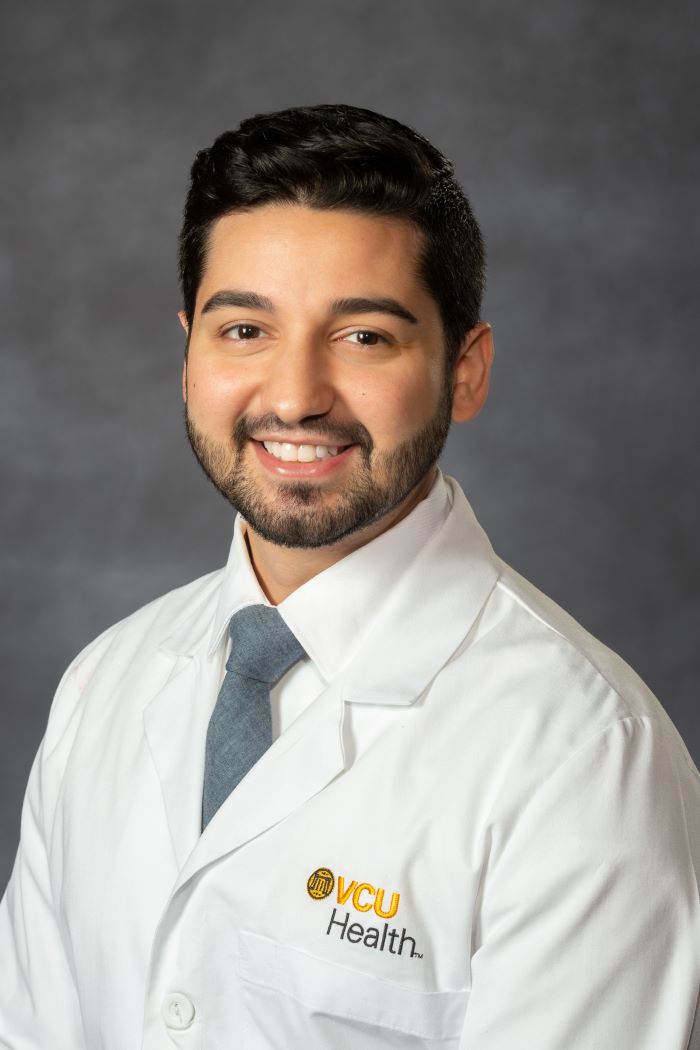 Hassan Elzein, D.O.
Radiology
D.O. – Edward Via College of Osteopathic Medicine
Internship – Transitional Year at Riverside Regional Medical Center
Residency - Radiology - VCU Health
Fellowship - Musculoskeletal Imaging – VCU Health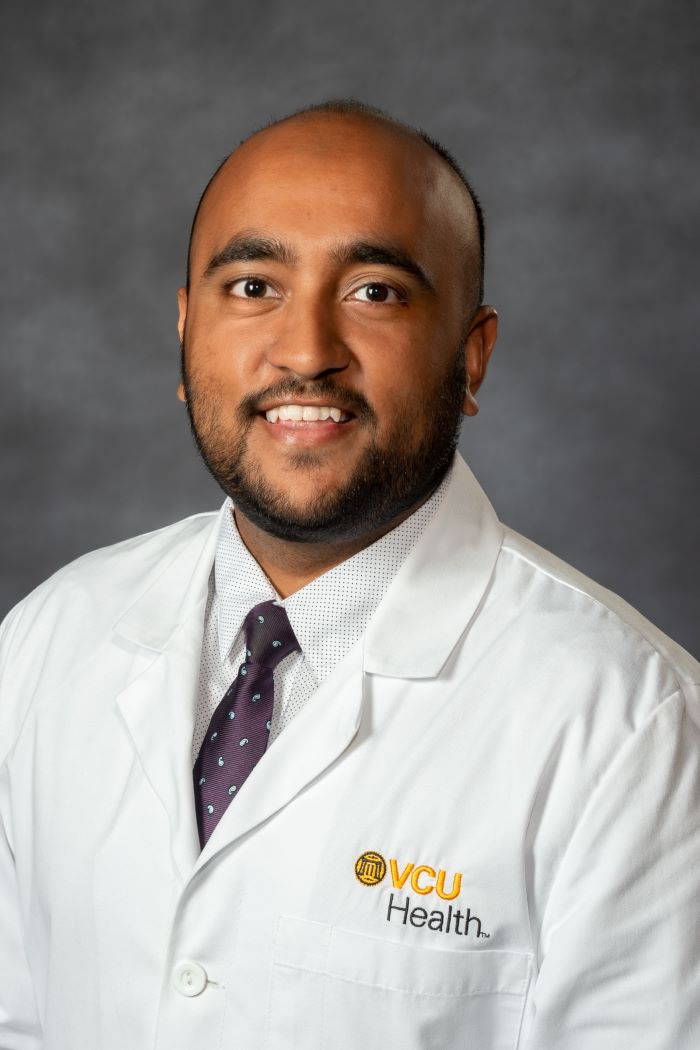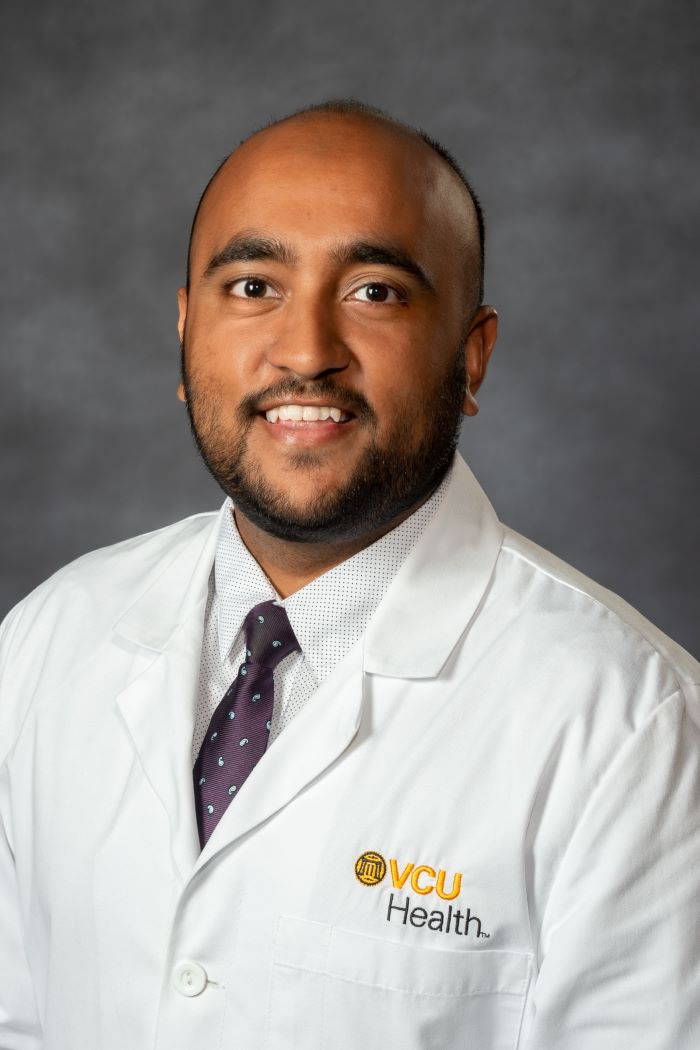 Asem Rahman, M.Sc., M.D.
Radiology
M.D. – Brody School of Medicine at East Carolina University
Internship - Internal Medicine - VCU Health System
Residency - Radiology - VCU Health
Fellowship - Musculoskeletal Imaging – VCU Health
Mohammed Osman, MD, 2023
Leelanand P. Rachakonda, MD, 2022, Valley Health System, Las Vegas NV
Paul Fang, MD, 2021, Toms River X-Ray, CT & MRI Center, Toms River NJ
David Feldman, MD, 2021, Watauga Radiological Services, Boone NC
Ahsan Kahn, DO, 2021, WellSpan Radiology, York PA
Alex Munoz, MD, 2020, SimonMed Imaging, Phoenix AZ
Perry Myrick, MD, 2020, Hendersonville Radiological Consultants, Hendersonville NC
Matthew Herczyk, MD, 2018, Community Radiology Associates, Rockville MD
J Seth Mather, MD, 2018, Midstate Radiology Associates, Murfreesboro TN
C Heath Petty, MD, 2018, Savannah Chatham Imaging, Savannah GA
Scott Berl, MD, 2017, South Georgia Radiology Associates, Tifton GA
Mark Twedt, MD, 2017, Athens radiology associates, Athens GA
Eric Chatfield, DO, 2016, Advanced Imaging Associates, Grants Pass OR
William McRae, MD, 2016, Mercy Health / OhioHealth, OH (telerad from SC)
Bradley Escaravage, MD, 2015, Mountain Ultrasound Imaging, Asheville NC
Joseph Mullen, MD, 2015, RAYUS Radiology, Orlando FL
Todd Berry, MD, 2014, Hampton Roads Radiology Associates, Virginia Beach VA
Kathryn Jones, MD, 2014, VCU Medical Center, Richmond VA
Jeremy Camden, MD, 2013, MRI and CT Diagnostics, Virginia Beach VA
Austin Peat, MD, 2013, Commonwealth Radiology, Richmond VA
Peter Mamalakis, MD, 2012, Prescott Radiologists, Prescott AZ
Jason Harris, MD, 2011, Lexington Diagnostic Center & OPEN MRI, Lexington KY
Michael Lombino, MD, 2011, BronxCare Health System, Bronx NY
Musculoskeletal Imaging and Intervention Fellowship Contacts
Contact us with your questions or to submit application materials
Yujie Qiao, M.D
Assistant Professor
Director of Musculoskeletal Imagining and Intervention Fellowship
Yujie.qiao@vcuhealth.org
Theresa D. Morman
Administrative Assistant and Fellowship Coordinator
theresa.morman@vcuhealth.org
Catching Up with Kelley K. Whitmer, M.D., VCU Musculoskeletal Imaging Fellowship Alumnus
Dr. Whitmer completed a Musculoskeletal Imaging (MSK) fellowship in 2009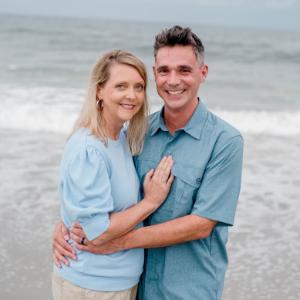 Dr. Kelley K. Whitmer earned his medical degree in 2003 and his internship in Internal Medicine in 2004 at East Tennessee State University (ETSU). He went on to complete his Diagnostic Radiology residency at the University of Tennessee Medical Center in Knoxville, TN in 2008. Dr. Whitmer then came to VCU as a Musculoskeletal Imaging (MSK) fellow from July 2008 until June 2009. Since 2009, he has served on the faculty of the Virginia Tech Carilion School of Medicine in Roanoke, VA.
Currently, Dr. Whitmer is an Assistant Professor and the MSK Imaging Elective Director for fourth year medical students, and the Medical Director of Imaging Services at the Carilion Franklin Memorial Hospital. He says, "I'm honoring the intention of my "Rural Primary Care Track" education at ETSU by serving as the Medical Director for the Radiology Department of a 25 bed hospital in Franklin County, Virginia…" Dr. Whitmer also champions for the new Health Systems Science and Inter-professional Practice education for the Department of Radiology. Dr. Whitmer remarks, "I work with faculty from all our clinical departments to develop Health Systems Science curriculum for third and fourth year medical students. I'm also a small group facilitator for first and second year students in the Health Systems Science curriculum."
(Photo features Dr. Kelley K. Whitmer, on right, with his wife Michelle. Photo courtesy Dr. Whitmer.)
Q&A with Alumnus Dr. Kelley K. Whitmer
We asked Dr. Kelley K. Whitmer a couple of questions about his experience at VCU and this is what he had to say:
"What I liked most about the MSK fellowship at VCU was the preparation for a high volume practice in procedural and diagnostic musculoskeletal radiology."
"My advice for future residents and fellows is to never stop learning and always look for ways to improve efficiency. No one will ever ask you to do less work next year than you did this year."
"Yes, one "rule" that I apply to radiology every day, which I learned from retired VCU Professor Curtis Hayes, M.D. is, 'Old films are better than brains.' Meaning, always look at prior studies to determine if something is truly a new finding."