VCU Radiologists Recognized for Outstanding Teaching
Radiology faculty from the VCU School of Medicine recognized for their exceptional achievements, professionalism and leadership
Three VCU Radiologists Recognized by the VCU School of Medicine for Teaching Excellence
Dr. Mark Parker, First Radiologist to Receive the Enrique Gerszten, MD Faculty Teaching Excellence Award
Mark S. Parker, M.D. received the 2022 Enrique Gerszten, MD Faculty Teaching Excellence Award. To date, Dr. Parker is the only radiologist to have earned this prestigious award offered by the VCU School of Medicine. The Enrique Gerszten, MD Faculty Teaching Excellence Award is the highest award given in recognition for teaching by the VCU School of Medicine. The award honors Dr. Parker's achievements in teaching medical students, residents, fellows, and colleagues both at VCU and at the national and international levels.
---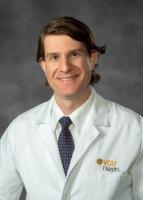 Dr. Brian Strife Received the Outstanding Teaching Award in Undergraduate Medical Education: M3 Ambulatory Clerkship
Interventional Radiologist, Brian Strife, M.D., received the 2022 Outstanding Teaching Award for the "Highest Evaluation in an M3 Clerkship" for the Ambulatory Clerkship. The award recognizes a faculty member who has received a ranking of excellent or higher on student evaluations in the clerkships.
---
Dr. Christopher Bailey Received the Outstanding Teaching Award in Ambulatory Clerkship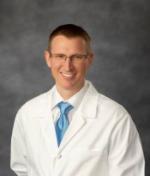 Interventional Radiologist, Christopher Bailey, D.O., received the 2022 Outstanding Teaching Award for his exceptional teaching efforts in the Ambulatory Clerkship attended by medical students at the VCU Health Baird Vascular Institute.

Dr. Kathryn S. Jones Earns Promotion to Associate Professor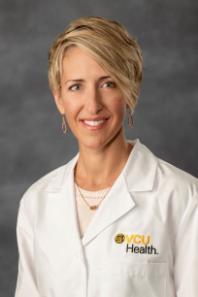 Kathryn Starkweather Jones, M.D. earned a promotion to Associate Clinical Professor for her demonstrated excellence in teaching and clinical work. Dr. Jones earned her medical degree and completed her residency and fellowship at VCU.
National Lung Cancer Screening Day to Boost Access to Lung Cancer Screenings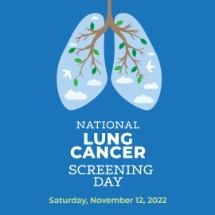 The Early Detection Lung Cancer Screening Program at VCU Health and VCU Massey Cancer Center joins lung cancer screening centers nationwide for National Lung Cancer Screening Day on Saturday, November 12, 2022. For the first time, VCU Health is opening doors on a Saturday to offer low-dose CT lung cancer screenings (by appointment only) at Short Pump Pavilion, Stony Point 9000 and Tappahannock Hospital, and allow eligible at-risk former and heavy smokers access to this potentially life-saving screening exam screening without having to take a day off work. Ideally, the individual under screening should be in-and-out in 15-minutes to enjoy the rest of their Saturday. Call 804-827-LUNG (5864) for more information and to make an appointment.
Dr. Parker states, "By promoting this National Day of Recognition, we will be extending this screening opportunity to persons who may be otherwise unaware of this potential lifesaving screening test. We will also be increasing our surrounding community's awareness of lung cancer, the availability of this screening test at VCU Health Systems and our multidisciplinary collaborative team effort to help make Virginia lung cancer free."
Breast Imaging Adds Nurse Navigator to Remove Barriers to Patient Care
Breast Imaging Nurse Navigator assists patients throughout their breast cancer journey.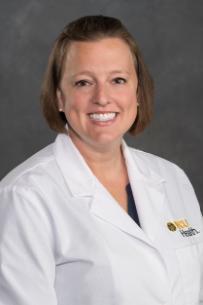 Sarah Saunders, MSN, RNC-NIC joins as Breast Imaging Nurse Navigator, a newly created position. In her role, Saunders serves as a patient advocate, educator, and facilitator, helping to assess and remove barriers for improved access to breast care and breast cancer treatment. Saunders helps patients and their families understand the treatment plan, so they can make informed decisions.
In 2019, Saunders learned she had breast cancer and she received her cancer therapy at VCU Massey Cancer Center. Inspired by the outstanding care during her journey from diagnosis to treatment and survivorship, she decided to focus on breast health as a career. After 10 years as a pediatric nurse, Saunders now helps women experience the same outstanding care she did.
As an integral member of the VCU Health Breast Imaging care team, she sees patients at the Adult Outpatient Pavilion and Stony Point 9000 locations.
Video Highlights of Main 3 Radiology Renovations
We have shared a lot of information about our Main 3 radiology renovation and expansion project, Click on the video to see highlights of the recently completed multi-year renovation project. The third floor of Main Hospital in the VCU Medical Center downtown Richmond, VA now offers spacious new reading rooms and patient recovery area, as well as state-of-the-art technology and fully equipped procedure suites. Our conference room, administrative space and faculty offices moved to the 2nd floor of West Hospital where we expanded to the entire floor.
Main Hospital Radiology Renovations
Inaugural VCU Interventional Radiology Symposium for Medical Students
The Division of Vascular Interventional Radiology held an Interventional Radiology (IR) Symposium for medical students on Saturday, October 1, 2022. This first time, free event provided medical students with an overview of IR's minimally-invasive, image-guided procedures and treatments. Medical students learned from informative hands-on simulations and didactic lecturers by VCU IR faculty and recent alumnus, Avinash Pillutla, M.D. The Symposium was an outstanding success bringing more then 20 medical students interested in IR from Virginia Commonwealth University, Virginia Tech Carilion School of Medicine and Eastern Virginia Medical School. Jeffrey Elbich, M.D., one of our integrated interventional radiology residency program directors, organized the event and planned the day's activities.