VCU Radiology Earns Diagnostic Imaging Center of Excellence Designation
The VCU Health Radiology Department has earned the Diagnostic Imaging Center of Excellence (DICOE) designation by the American College of Radiology (ACR) for all VCU Health diagnostic imaging centers located at the downtown medical campus, Stony Point and Short Pump Pavilion.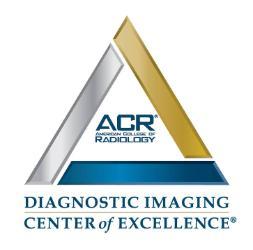 Among adult imaging centers, VCU Health is the only health system to achieve the designation in Richmond, the only academic medical center in Virginia and one of only 16 academic medical facilities in the United States.
"Our Department can take great pride in this achievement, as this designation is validation of our ongoing commitment to quality care, patient safety and efficiency," said Ann S. Fulcher, M.D. "Radiology plays a significant role in health care so this one-of-a-kind recognition elevates both our staff, who are often behind the scenes, and the VCU Health System."

The DICOE designation, a three-year status, recognizes VCU Health Radiology exceeds ACR accreditation standards providing best-quality imaging practices and excellence in diagnostic imaging. The designation acknowledges the integral role professional and support staff, technology and policies and procedures play in providing excellent patient care.

Eligibility requirements for the DICOE program stipulated diagnostic imaging centers must be accredited by ACR in all modalities they provide and actively participate in the Dose Index Registry and Lung Cancer Screening, as well as Image Wisely and Image Gently initiatives.

The VCU Department of Radiology underwent a virtual site survey to complete the assessment. Since July 2020, ACR completed approximately 60 virtual surveys and, once COVID-19 travel restrictions are lifted, the association plans to conduct on-site surveys for all new DICOE facilities.
Areas of assessment included:
Governance
Personnel
Facility organization and management
Physical environment
Equipment and IT infrastructure
Radiation and general safety
Quality management
Policies and procedures
Patient rights
Medical records
Although ACR does not offer an accreditation program, the DICOE site survey included a review of routine diagnostic imaging (X-ray) and fluoroscopy focusing on:
Equipment safety
Radiation safety
Use of protocol
Documenting fluoroscopy dose
The ACR, founded in 1924, is one of the largest and most influential medical associations in the United States. The ACR devotes its resources to making imaging and radiation therapy safe, effective and accessible to those who need it. ACR comprises physicians, physicists, and technology experts in radiology and is the oldest and most experienced imaging accreditation body.
Abdominal Imaging Faculty Receive RadioGraphics Editor's Recognition Award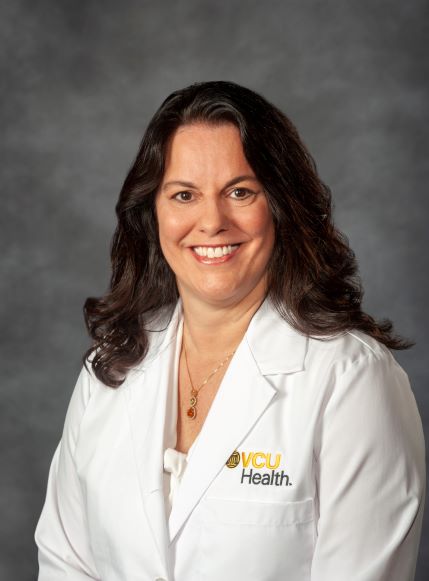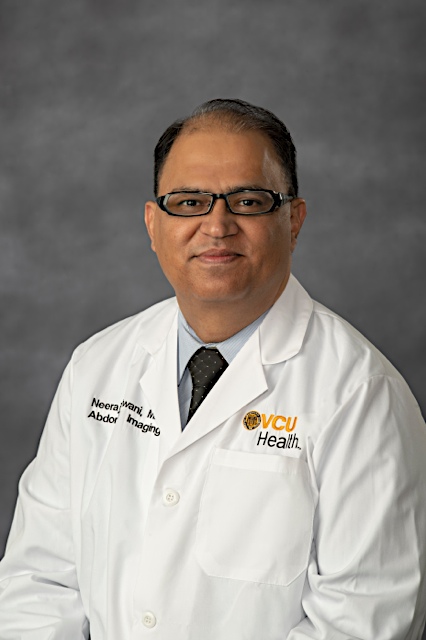 Laura Carucci, M.D., Professor and Chair of Abdominal Imaging, and Neeraj Lalwani, M.D., Associate Professor, received the 2021 Radiology Society of North America's RadioGraphics Editor's Recognition Award for reviewing with Distinction. The award is presented annually to a highly select group of reviewers.
RadioGraphics
' mission is to publish high-quality educational content, which is a result of the efforts of reviewers who provide peer review of submitted material for the journal. In 2021, there were 425 individuals who reviewed submitted manuscripts.
Dr. Ann Fulcher receives her Society of Abdominal Radiology Gold Medal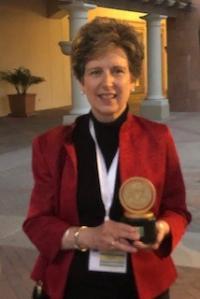 Ann S. Fulcher, M.D. was awarded her 2021 Society of Abdominal Radiology (SAR) Gold Medal during this year's SAR Annual Meeting in Scottsdale, Arizona.

Due to COVID-19, last year's annual meeting was virtual so the award ceremony was delayed until the 2022 annual meeting. (Photo courtesy Mary Ann Turner, M.D.)
VCU Radiologists Make Richmond Magazine's 2022 Top Docs List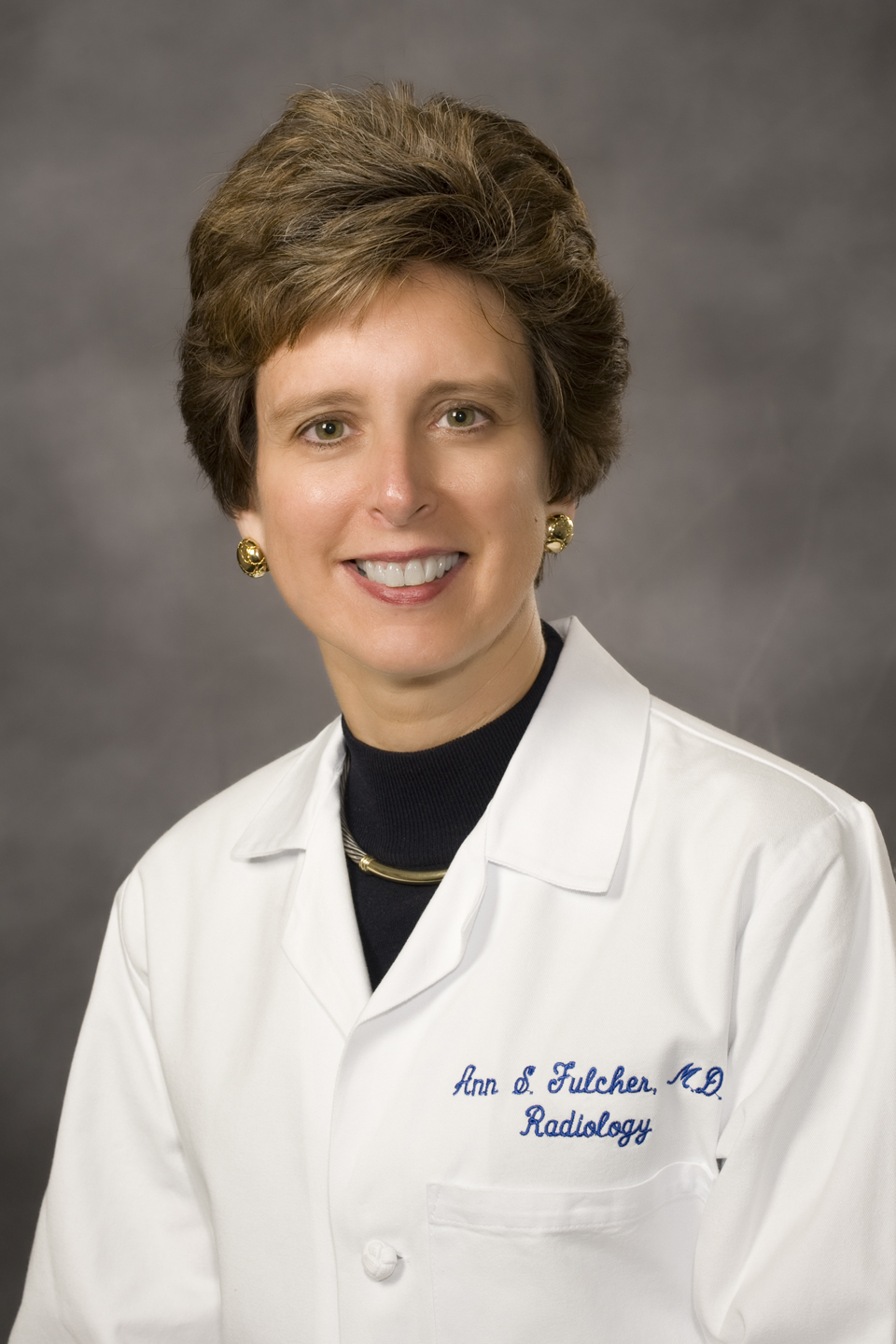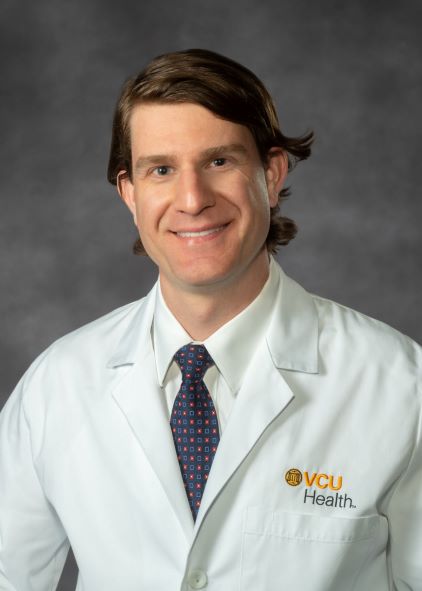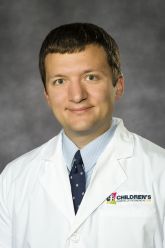 Congratulations to Ann S. Fulcher, M.D., Brian Strife M.D. and Gregory Vorona, M.D. who are three of the more than 200 VCU Health physicians who made the 2022 list of Richmond's "Top Docs," published each year by Richmond Magazine. The physicians were chosen by their peers using a Richmond Magazine online survey.
VCU Health physicians were listed under a wide range of specialties, from radiology and interventional radiology to gastroenterology and neurology. Doctors from Hume-Lee Transplant Center, VCU Massey Comprehensive Cancer Center, Pauley Heart Center and Children's Hospital of Richmond at VCU were on the list.
VCU Department of Radiology Safety Culture: Safety First
The VCU Health Radiology Department is continually recognized as a leader in safety. In this video, Ann S Fulcher, MD, Malcolm K Sydnor, Jr., MD, Brian Strife, MD, and Tiffany Tucker, MD, share what safety means to them and how they develop a culture of safety. Some photos taken prior to the COVID-19 pandemic.
Learn About Our Safety Culture
Recognition of Exceptional Service to VCU
Happy anniversary and congratulations to all those celebrating a career milestone in 2022
35 Years
Sherry Elliott, MBA

20 Years
Mark S. Parker, M.D.
Malcolm K. Sydnor, Jr., M.D.

10 Years
Brian Suddarth, M.D.
Yang Tang, M.D., Ph.D.
Tiffany Tucker, M.D.

5 Years
Kendall Capecci, M.D.
Ryan Clayton, M.D.
Franklin Dana, M.D.
Radiology Education News
2022 Graduating Class of Radiology Residents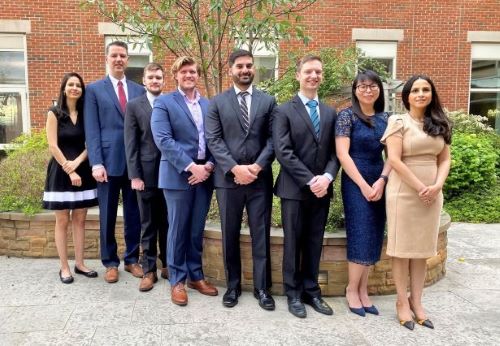 Congratulations to our new residency program graduates. We are so proud to share their journeys (pictured from left to right):

Agni Chandora, M.D. - Breast Imaging at University of Alabama Medical Center
Brandon Bunker, M.D. - Abdominal Imaging at VCU Health
Cooper Cain, M.D. - Neuroradiology at Brigham & Women's Hospital
Jared Jaynes, M.D. - Interventional Radiology at VCU Health
S. Mobeen Reza, D.O. - Interventional Radiology at VCU Health
Michael Pasyk, M.D. - Neuroradiology at Emory
Son Vo, M.D. - Breast Imaging at Johns Hopkins
Priyanush Kandakatla, M.D. - Breast Imaging at Zucker School of Medicine at Hofstra/Northwell