Overview
Ultrasound imaging is integral to the diagnose and treatment of a wide variety of diseases and medical conditions.
Ultrasound imaging (sonography) is the use of high frequency sound waves to create an accurate image of the inside of the body. Medical usage of ultrasound has been around for over 50 years. Today, it is a valuable tool for physicians in helping to diagnose and treat their patients.
Ultrasound imaging uses sound waves instead of ionizing radiation. Generally, ultrasound imaging utilizes a small, portable device. There are limitations on the diagnostic capabilities of ultrasound imaging, as sound waves do not travel well through air, bone or parts of the body that contain gas.
The VCU Department of Radiology is accredited by the American College of Radiology in General and Gynecological ultrasound.
Abdominal
Liver
Gallbladder
Kidney
Spleen
Aorta
Pancreatic transplant
Pelvic
Pylorus
Thyroid/neck
Scrotum
Extremity
Transcranial
Baby head, hip and spine
Thoracentesis
Biopsies of the thyroid, lymph node, liver and kidney
Drainage
Aspira catheter placement
Examples of Ultrasound Imaging Used for Diagnostic Purposes
Faculty
Our American Board of Radiology certified faculty use the most advanced techniques and technologies in diagnostic and ultrasound-guided procedures.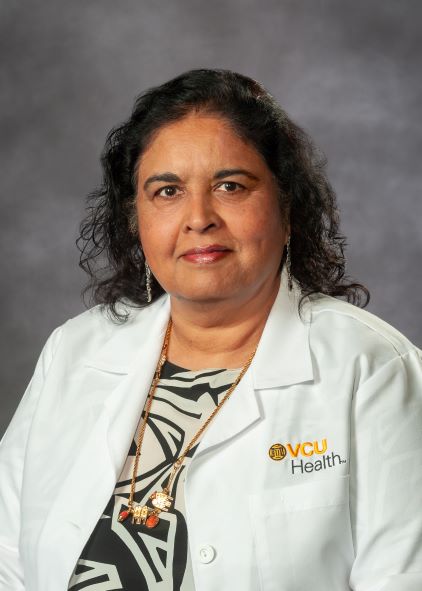 Uma R. Prasad, MBBS, M.D.
Professor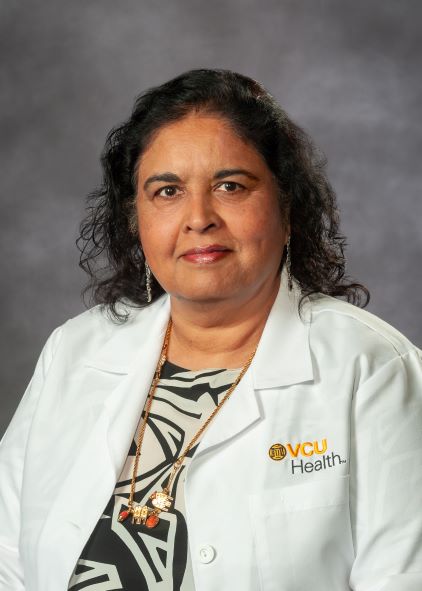 Uma R. Prasad, MBBS, M.D.
Professor
Radiology
Professor
Director, Ultrasound
Director, Non-Vascular Interventional Radiology
Consultant, Medical Examiner
Phone: (804) 828-5109
Fax: (804) 828-5570
Email: uma.prasad@vcuhealth.org
Address/Location:
Main Hospital, Room 418